Preview
Will to Survive
by Ernest Bywater
Copyright 2015 by Ernest Bywater
Time Travel Story: A simple training exercise with brand new fighter aircraft goes very wrong when some thieves are where they shouldn't be and get mistaken for the target drones. The resulting explosion has many consequences for everyone involved, and Will March ends up living in some turbulent times in another era. Read how Will survives those first few years which are the dangerous beginnings of his new life. 65,000 words of action adventure.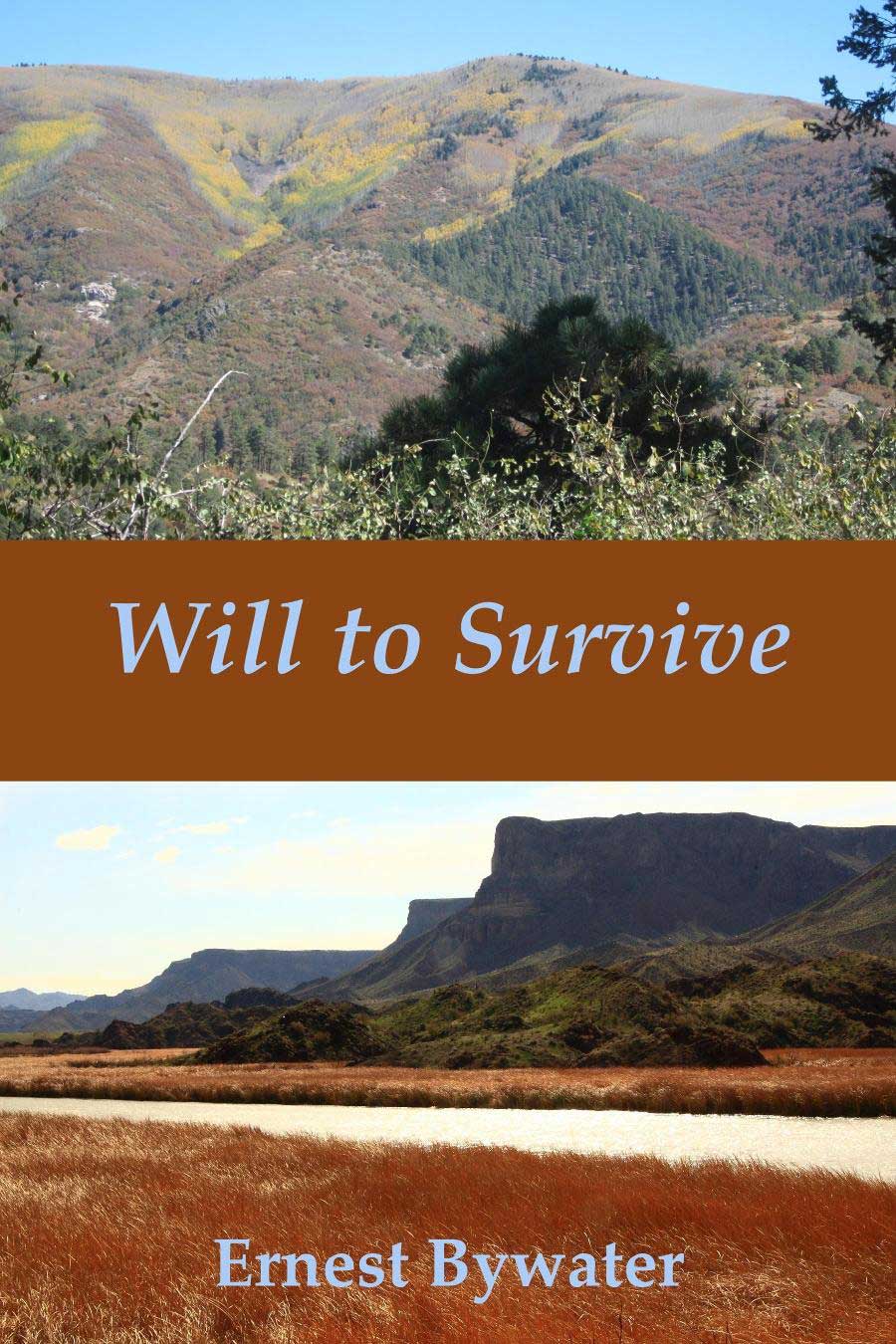 Will to Survive
Ernest Bywater
Copyright and all rights reserved © 2015
Cover Art
The background images are Fall in the mountains by Gila National Forest and Bill Williams River at Southern end of Lake Havasu in Arizona by John Menard, both are used with permission under Creative Commons Attribution. The trimming and adding of text is by Ernest Bywater. All rights to the cover image are reserved by the copyright owners.
3 April 2021 version
The source of this story is SciFi-Stories