Preview
A Prim and a Prophet
by Christopher Podhola
Copyright© 2019 by Christopher Podhola
Science Fiction Story: The steely requirements from a Prim warrior from where she originated. The elusive advice from a prophet she once fought side by side with. Whitney Leighton has vowed to return to Kat what Isolem Treff took from her, but Isolem has also vowed to end the twins before they can foil his plans. The twins may believe they have the upper hand, but Isolem took more than just a piece of Kat. He took a part of the twins as well and he is more of a threat now than he ever was before.
Tags: Science Fiction Extra Sensory Perception Violence Fantasy Young Adult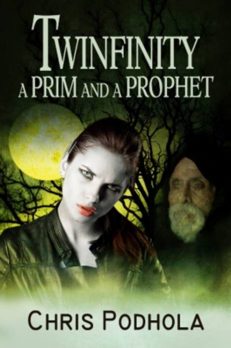 All rights reserved. No part of this publication may be reproduced, distributed, or transmitted in any form or by any means, including photocopying, recording, or other electronic or mechanical methods, without the prior written permission of the publisher, except in the case of brief quotations embodied in critical reviews and certain other noncommercial uses permitted by copyright law. For permission requests, write to the publisher, at the e-mail address below.
---
This book is a work of fiction. Names, characters, places and incidents either are products of the author's imagination or are used fictitiously. Any resemblance to actual events or locales or persons, living or dead, is entirely coincidental.
I would also like to thank Douglas Harter for doing an excellent job of editing the book. He made the finished product much easier to read.
More than anything, I'd like to thank everyone who ever gave something I wrote a negative review. These reviews keep me driven to improve my writing. Without them, I'd still be producing lackluster work.
The source of this story is SciFi-Stories