Preview
Gabatrix: the Silver Rain
by CMed TheUniverseofCMed
Copyright© 2020 by CMed TheUniverseofCMed
Science Fiction Story: Set in 2350. Gabatrix: The Silver Rain is set a couple months after Gabatrix: The Violet Wave. A distress call is picked up near the colony of Eutera. The United Human Navy must send a response team to investigate the cause. Note: Please read the disclaimers before reading this story. Story contains Science Fiction, Space, Sex, Female Human/Female Alien (intersex), F/F or F/I, War, Violence, Horror, Action, Survival, Graphic.
Tags: Science Fiction Aliens Space Futuristic Horror War Military Furry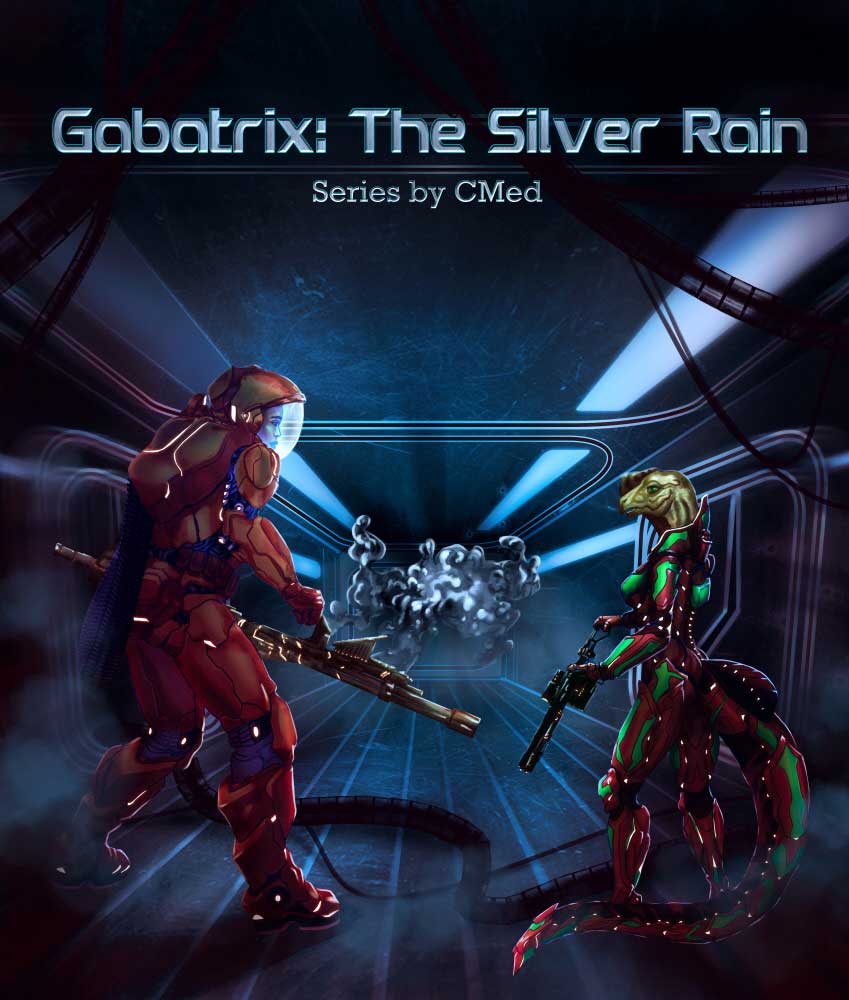 If you wish to support me on Patreon (TheUniverseofCMed), you can. Note that my Patreon cannot be located in Patreon's own search (since it deals with adult material). It can be located by regular search engines though (CMed Patreon for example). Money goes into helping me get additional artwork and helps me keep writing in general.
My books are available on Google Play. Money made from that also goes into the universe too.
Further artwork and concept work can be found (TheUniverseofCMed) on Furaffinity, Sofurry, and HF websites.
Disclaimer 1: This story deals with Anthro Alien/Human Relations. The term "Intersex" (Current politically correct word as of 2020) is used as the word to identify a character that has both sexual parts that identify as a female and male. Words that may potentially be offensive to those that identify themselves as transgender, bisexual, or intersex do not reflect the views of the author.
Disclaimer 2: This story is meant for adults as it contains sex. This story deals with horror-based themes, including gore, violence, nightmares, action, and survival. Reader discretion may be advised.
Disclaimer 3: This is the fourth story of the Gabatrix series. It is highly recommended that you read the earlier Gabatrix stories before going into this story. Gabatrix is part of the Tales of Heroes universe, but Gabatrix readers are not required to read the Tales of Heroes stories. However...
Special Thanks to my Patreon supporters:
Jordy, Frank Nordhaus, Quintin Martin, and Nightsound for their generous donations
And of course, the other patron supporters for allowing me to write and supporting the universe that I write. :)
By CMed
The source of this story is SciFi-Stories