Preview
Hell Hound
by Ernest Bywater
All rights reserved 2008 by Ernest Bywater
Science Fiction Story: 'Once a Marine, always a Marine.' was the code he lived by. His dictionary had no definition for 'impossible:' an exceptional man who wouldn't let his superiors stop him from doing what he saw as his duty, even if it's by himself after being retired. The story is told by his niece who's concerned about how the authorities are trying to rewrite his life for their own purposes.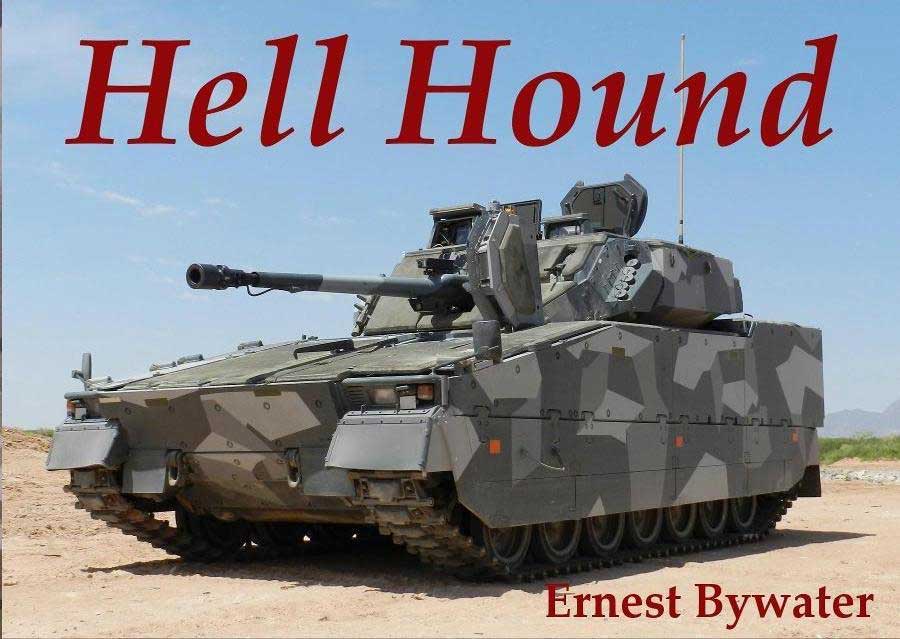 All rights reserved 2008 by Ernest Bywater
---
Cover Art
The background image is Multicam Pattern by Chikumaya with CV9035 Assessment by U.S.Army and Australian SOTG Patrol Oct 2009 by ISAF Headquarters Public Affairs Office. The first two were placed in the public domain and the third is used under Creative Commons Attributions. The trimming, manipulation, and adding of text is by Ernest Bywater. All rights to the cover image are reserved by the copyright owners.
18 August 2016 Edition
---
I use a Chapter Title, a Sub-chapter Title, and a section title.
Table of Contents
Chapter 01
Charles 'Chuck' Phillips Meadows
My Uncle - Chuck Meadows
Uncle Chuck
June to August
The Rest of the Year
Next Year
The Business
Chapter 02
Road Dogs
Interview
Results
Rapid Response Force
The Battle of Samara
Chapter 03
New Hounds
New Beginnings
New Teeth
A New Start
Fire Trial
Chapter 04
Court
Life Goes On
Planning a Party
Trip to Hell
The Music Starts
Afterwards
Later
A New Battle
I use a Chapter Title, a Sub-chapter Title, and a section title.
The source of this story is SciFi-Stories