Preview
Gabatrix: The Magenta Racer
by CMed TheUniverseofCMed
Copyright© 2021 by CMed TheUniverseofCMed
Science Fiction Story: Set after the First Peace and before the Violet Wave, a former UHN serviceman desires to go into the career of racing. Meanwhile, he becomes invigorated to become part of the new T'rintar/UWA dating programs, a successful establishment in finding future mates (Marriages) for human bachelors and Itrean alike. Please read the disclaimers before reading this story. Story contains: M/F, M/F, M/F, M/FFF, Human/Alien Relations, Scalie (Shark), Anthro, Sex, Love, Impregnation, War, and Violence
Tags: Science Fiction Aliens Dinosaurs Romance War Military Furry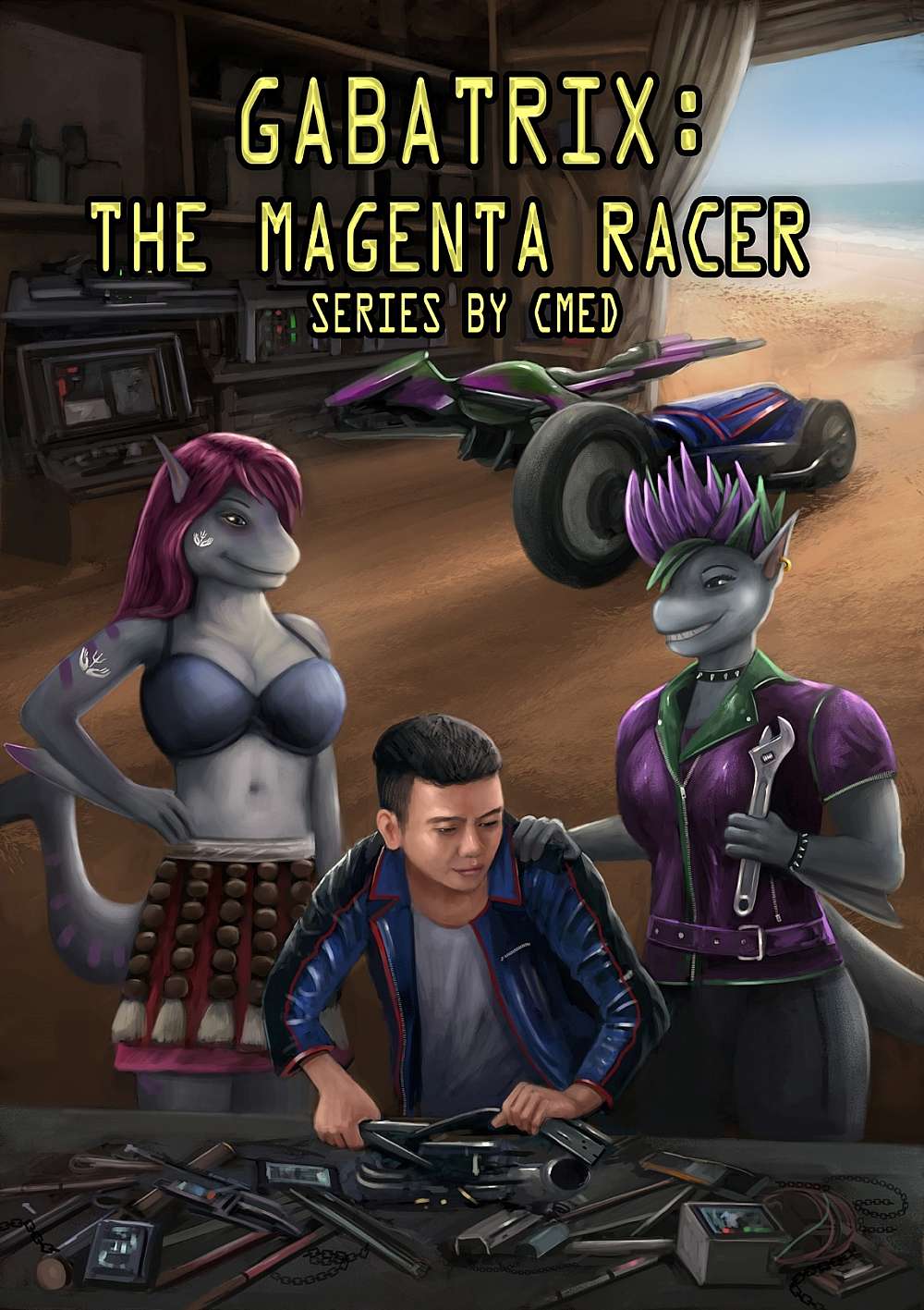 If you wish to support me on Patreon (TheUniverseofCMed), you can. Note that my Patreon cannot be located in Patreon's own search (since it deals with adult material). It can be located by regular search engines though (CMed Patreon for example). Money goes into helping me get additional artwork and helps me keep writing in general.
https://www.patreon.com/TheUniverseofCMed
Disclaimer 1: This is a supporting story for the Gabatrix series set just before and mostly after the First Peace. It is highly recommended that you read Gabatrix: Minerva and Gabatrix: The First Peace before getting into this story. This story deals with a war between humanity and an alien race and does contain violence.
Disclaimer 2: This story is meant for adults as it contains sex, violence, cursing, blood, and very light gore (in relation to the violence in one scene only). There is a clear division between the sex and the violence.
Disclaimer 3: This book is an erotica, action, and science fiction rolled into one. Expect scenes of interspecies (Human/Alien Anthro), including pregnancy and group sex. Some scenes may include rough or aggressive sex.
Artwork by Piero Painter.
The source of this story is SciFi-Stories